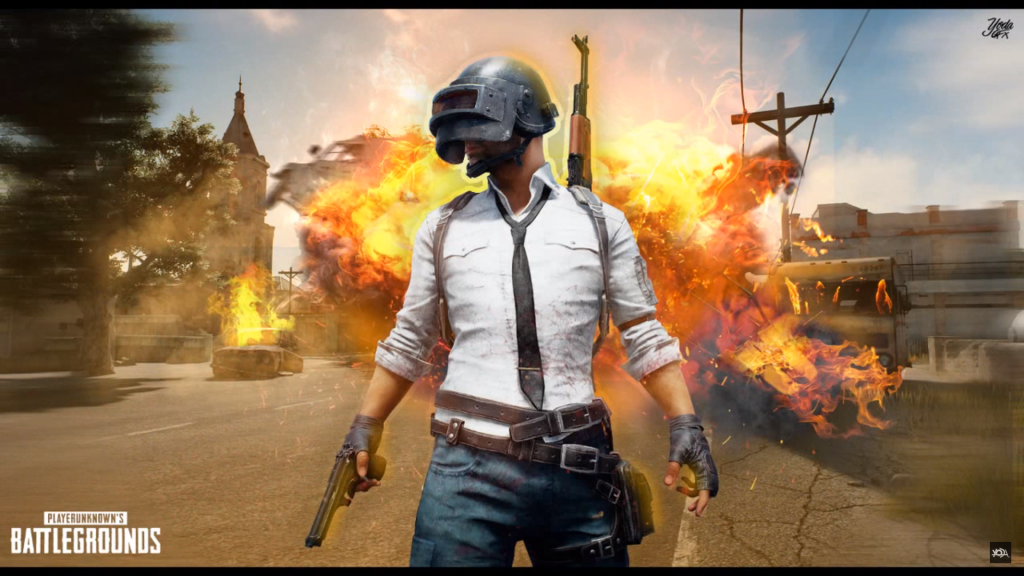 A Unique Survival Game
If you want to mention a Battle Royale game, PlayerUnknown's Battlegrounds (PUBG) is the most popular of them without doubt. Before PUBG, people were playing H1Z1 and Day-Z games as survival games. However, two game developer companies PUBG Corporation and Bluehole Studio released a game named PUBG in year 2017, and H1Z1 and Day-Z were shelved by the survival lovers. Then, what is the difference with PUBG, and why do survival gamer really love this game?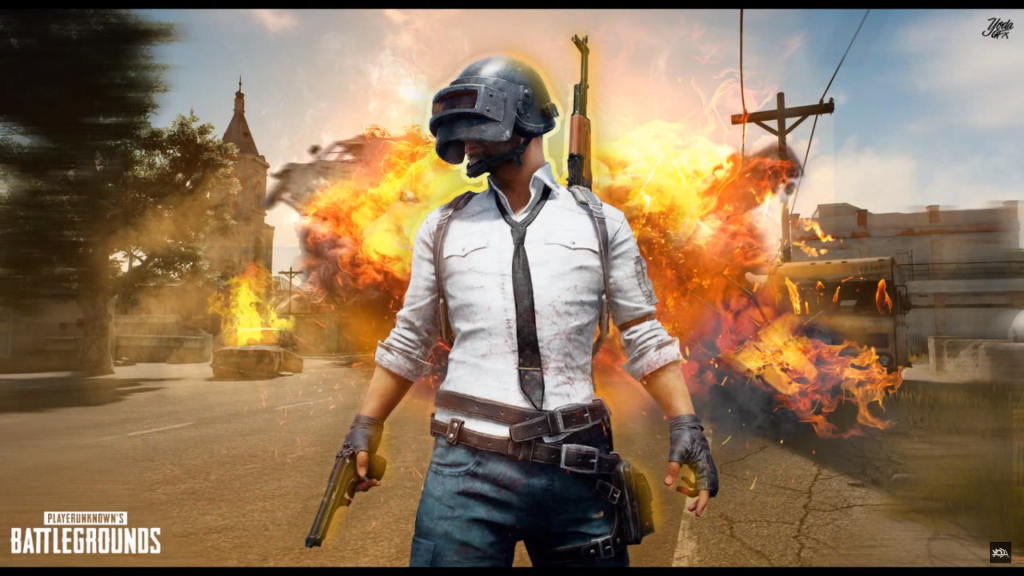 Imagine that you are on a 100-person plane and you will jump on a map from this plane in a few minutes? All of the people will jump from that plane so that they can survive on the map, basically. Then, what do you need to do survive or what can you do? There are a lot of things on that map which can be helpful to survive. After jumping, you will see everywhere is surrounded with buildings, grass and trees (etc). The place you just jumped on is like village. Besides, the most important point: there are weapons (short, middle and long- range), bombs, energy drinks, health equipments, steel vests and helmets and etc. All of this stuff is like prize and all of them have really key points, if you can use them in right time. Also you have bag on your bag and you can put things in that bag, as well. However, you should not forget that it is limited to put things in the bag.
If I should give some information about general playing process of the game, it is like capturing the loots in the buildings, getting stronger and more equipped, killing the enemies and being the last survival on the map. However, it is not easy to do these things because your enemies consider these things as well like you do to survive. Besides, you cannot kill someone silently and hide in the same place till the end of the game because there is a threat in the game that can be called as blue field. This blue field appears within the certain minutes throughout the game, it forces you to leave the blue field and go to the safe zone because if you still stay on the blue field, you become a dead body. On your map, you can see in how many minutes it will come and where the safe zone is, as well. Towards the end of the game, the safe zone getting smaller and blue field reduces your energy more quick. Actually, this system brings a different enthusiasm to the game and prevents the game from continuing for hours. No one wants to play a game where two people look for each other on a huge map.
Another important issue is about some stuff in the game. There are levels of some items like bags, steel vest and helmet from 1 to 3. It means that you need to seek for the best versions of these items. For example, if you find a level 3 bag, you can put more items in it or if you find a level 3 steel vests, your body becomes more resistant against bullets coming from your enemies. Therefore, it is not enough finding an item to survive. You need to seek for the best versions of them.
Stick Together
Playing strategy is really important in this game to survive. It is played as single, dual and quad teams, as well. When you play alone you are only responsible for your own life, however, if you play as a team, it requires a really good strategy and more responsibility. It may seem that it is easier to survive when you play with teammates but the fact is different. As it is mentioned, you need to play strategic because there are real people against you, not artificial intelligence (AI). First of all, you had better have a microphone to communicate with your teammates via discord or normal game line. By this way, you can spread more quick on the map, and you can find more equipment to survive and you can share your items with your teammates. Ambushing can be very useful to kill your enemies because you cannot go on with the same strategy throughout the game. There are so many suitable places to ambush on the map. About weapons, there are so many known weapons like AKM and M416 as middle range rifles. There are pistols and low and long range riffles (AWM) as well in the game. If you prefer to use a long range rifle like a sniper, you need to find the rifle binoculars that start from 2x to 8x to seek further distances. SCAR-L and Vector are the other most used weapons in the game. You can drive some type of cars to reach the safe zone more quick or escaping after a conflict with your enemies. You can reach the buildings more quick by cars to seek for loots. However, you should not forget that your gasoline is limited, as well. You can find the gasoline in the buildings for your cars, as well. You should try to use these kinds of clues as a team to survive throughout the game. 
PUBG Emulator
Originally, PUBG was released for PC platform but after getting its popularity, the company has released a version for mobile platforms. However, some players complained that the game's PC version is very expensive and they do not enjoy the game because it is not easy to play on their mobile phones without having a mouse and keyboard. After these complaints, a company named Tencent Games has released an Emulator for PUBG under the name of Tencent Gaming Buddy for PC platforms. Via this emulator, players can play the game with lower graphic setting but for free! Actually all of the things are same on the mobile versions but you can play the game with your keyboard and mouse for free! Because all of FPS and TPS game fans know that they need a keyboard and a good quality mouse to enjoy these kinds of games and to be a good killer. Therefore, we can easily claim that this is the most advantageous point of the emulator for the players. Besides, there is also an increase in the number of players who is playing this game, as well. PUBG emulator is profitable for the company and enjoyable and practical for the players.   
Final Evaluation
After its marketing day, PUBG has become more popular and it is one the most popular survival games with Fortnite recently. It offers both a survival and FPS game opportunities together. It can be played as single or teams, as well. The game can be played both on PC and mobile platforms. There is a blue field and safe zone that make the game different and more enjoyable in the game. The company has reached more players via Emulator. Besides, the popularity of the game has provided to get its place on e-game platforms which mean that so many skilled players are playing this game to earn money. For the original PC version which is presented via Steam, we can say that graphics are prepared carefully and, we can realize this in Ultra HD graphic mode in settings of the game. Of course, graphics and other technical issues are the different points of evaluation but the fact is that this game makes itself played with an enjoyable way somehow.