In the grand tradition of rich guys who are unable to find a supercar super enough for their needs (Koenigsegg, Spyker, Pagani, etc.), Jasper Jensen has created his very own, very expensive, very exclusive exotic car. The Zenvo ST1 is completely hand-built in Denmark and was designed by a team of actual engineers, not just Jensen's own tech-entrepreneur self.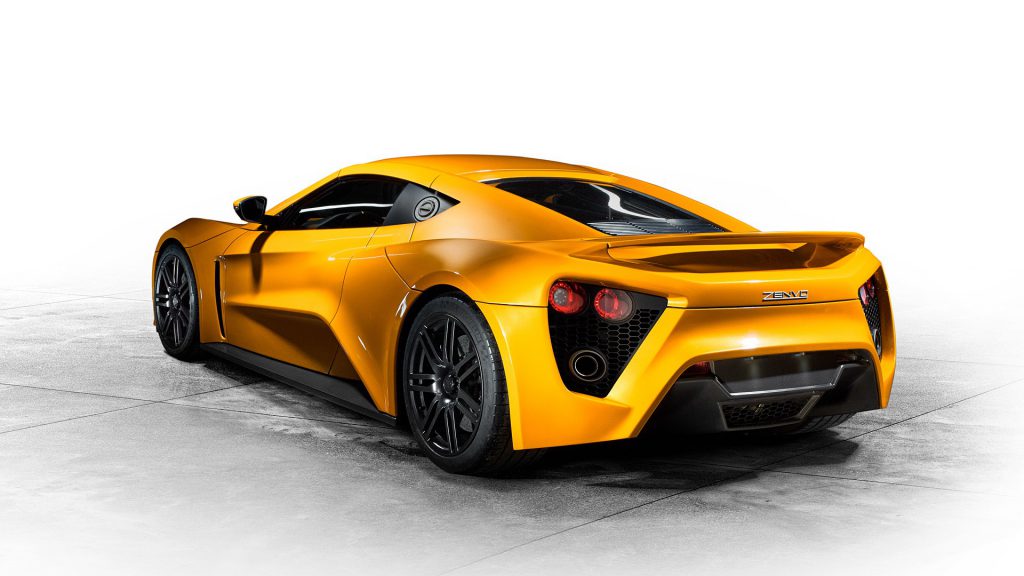 The company started working on a prototype way back in 2004, though the decision to move forward with building the car wasn't made until 2006. A couple of years later, the prototype was ready for dyno testing, road testing — and a lot of revision after its first taste of the real world. But by summer of 2008, the car was already hitting 0-62 mph in 3.2 seconds, a tad slower than the target time of 3 seconds flat, but not too shabby for a car that had existed only in sketches not long before.
The ST1 made its world premiere at Le Mans in 2009 — not as a race car, mind you, but definitely in its element of rarefied exotics and the people who can afford to buy them. It made the rounds of the international auto shows and made it to the United States in late 2011, as the ST1-50S. The presumption is that the "50S" designation means that the car can be driven on the road legally in all 50 states. But with only 15 Zenvos slated to be built, and those sold to preapproved buyers, it's going to be a red-letter day if you ever see one of these in the wild.