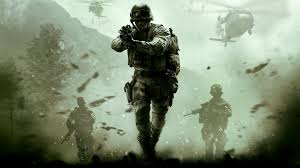 First out of the gate is Call of Duty: Modern Warfare Remastered, the 2016 spruce-up of Infinity Ward's revered 2007 shooter. As Digital Foundry explained at launch, the word 'remastered' does the experience something of a disservice, with developer Raven Software's work on the game much closer to a a fully-fledged remake.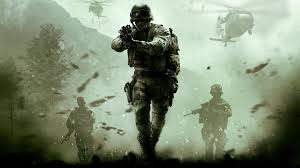 "While its shooting might feel creaky," said Eurogamer contributor Nathan Ditum, "Modern Warfare's ability to inject meaningful moments into its action still feels remarkable. There's a sense of wonderful craft here, of minute and imaginative design, from the small bits of chatter that constantly flow during missions, to the grandstanding set pieces that define Modern Warfare. The standout moments are so numerous it's hard to really call them standout."
Equally excellent, but at almost completely the other end of the spectrum in terms of mood, is March's second offering: Jonathan Blow's quiet, cerebral first-person puzzler The Witness. Unfolding across an enigmatic, strikingly beautiful island that's as much of a puzzle as the numerous discrete challenges that litter its nooks and crannies, The Witness is a meticulous, dazzlingly inventive experience, and something of a homage to the seminal Myst series.
Despite its occasional stumbles – such as it being "a shade too enamoured with its own pretentious mystique" – Oli Welsh celebrated The Witness' "playfulness and generosity and constant pace and variety" in his review. "Blow needn't have tried to make a puzzle out of art," said Oli, "when he had already, so beautifully and so successfully, made art out of puzzles."
Both Call of Duty: Modern Warfare Remastered and The Witness are on PS4 and will be made available to PlayStation Plus subscribers from March 5th.