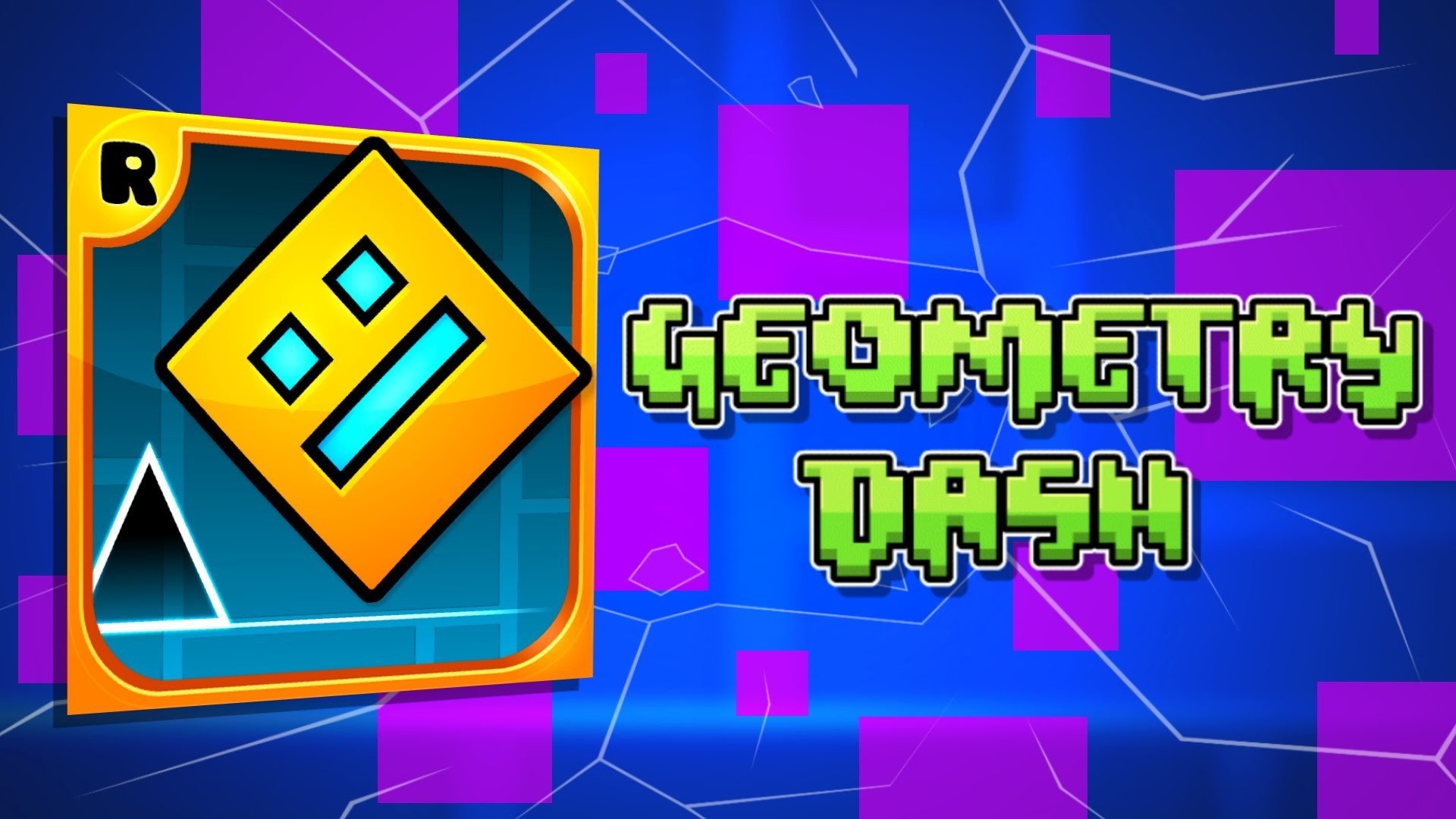 Geometry Dash is a 2013 mobile and Steam game developed by Robert Topala, or RobTop. It is a rhythm based platformer game that happens to have nothing to do with geometry. There are four versions: Geometry Dash Lite, which is the free version with ten levels (only available on Android and iOS). It also contains ads. The most popular version, Geometry Dash (the full version), costs $1.99. This version has twenty-one levels, three of which need to be unlocked via coins, that you can find hidden in levels. The least popular version of this game is called Geometry Dash Meltdown, and it is free but only comes with three levels that are not included in the full version. As of recently, Geometry Dash SubZero came out, but I have not played it nor know much about it. This review is based off of the full version of the game.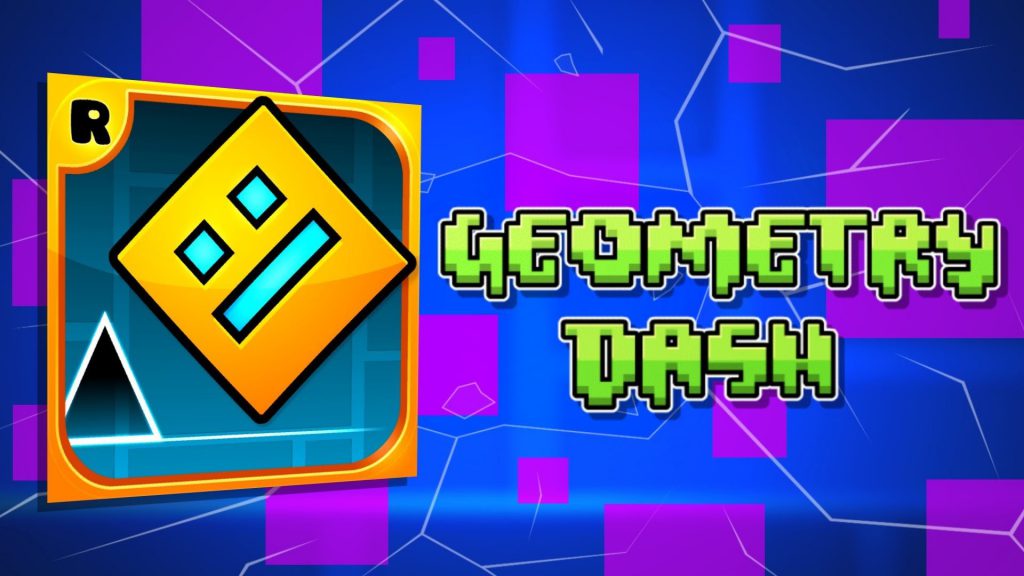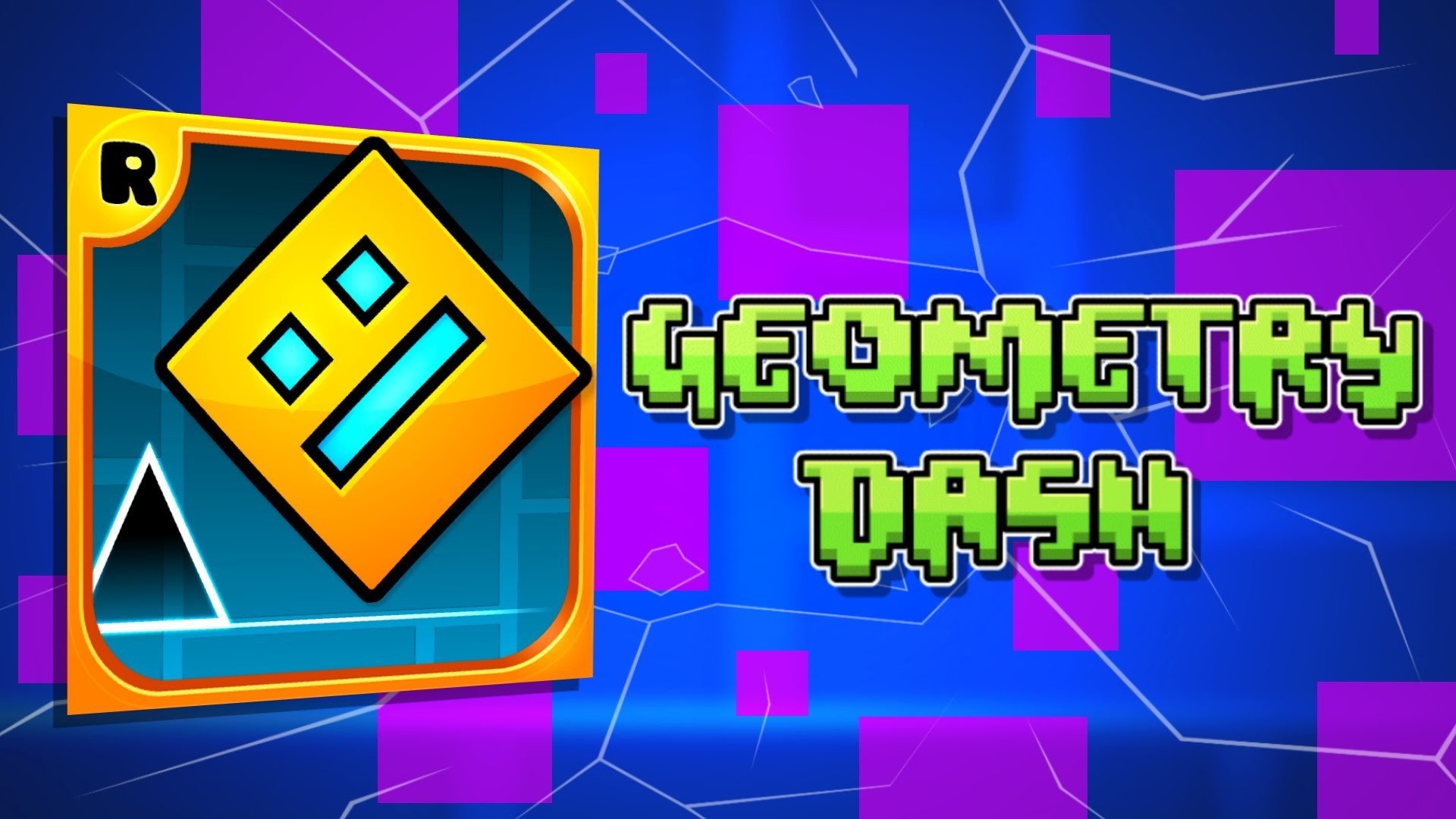 There is no story involved in Geometry Dash; your objective is just to survive, or complete all of the levels provided. In each level your icon will encounter various spikes, walls, drops, and other obstacles to overcome in the pressure of the autoscroll. The levels are very colorful, but with much detail. Your icon is usually a square with designs of some sort on it. Your icon is changeable, and you can earn new icons by unlocking achievements or buying them in the store, which uses orbs, the in-game currency.
Players can create their own levels and upload them so anyone can play them. The software included with the game is hard to use, especially with the mobile versions. I found it difficult to rotate objects both on my tablet and on my PC.
The controls are very simple when it comes to actually playing the game. In the mobile versions, tap the screen to jump, and on the Steam version, left click or press the space bar to jump. While playing, that is all you need to know regarding controls.
The soundtrack consists of one song for each level there is plus the song that plays when you play levels in practice mode – that's twenty-two songs, and they're all dubstep. It's known to be a good soundtrack, and you can download it in-game for $0.99 each song. You can also extract the music files from Steam to avoid the costs, but people on mobile devices aren't so lucky.
When your character dies by hitting an obstacle of some sort, it just kind of explodes. There is no blood involved, neither does your character leave any evidence showing that it died in that spot. As for any other moral warnings, there is a character you will meet who is referred to as a demon. Other than that, there is nothing else worth worrying about in that sense.
For the game's simplicity, Geometry Dash is rather challenging and frustrating, but at the same time really fun. I'd recommend this game to anyone who has the patience to master it.