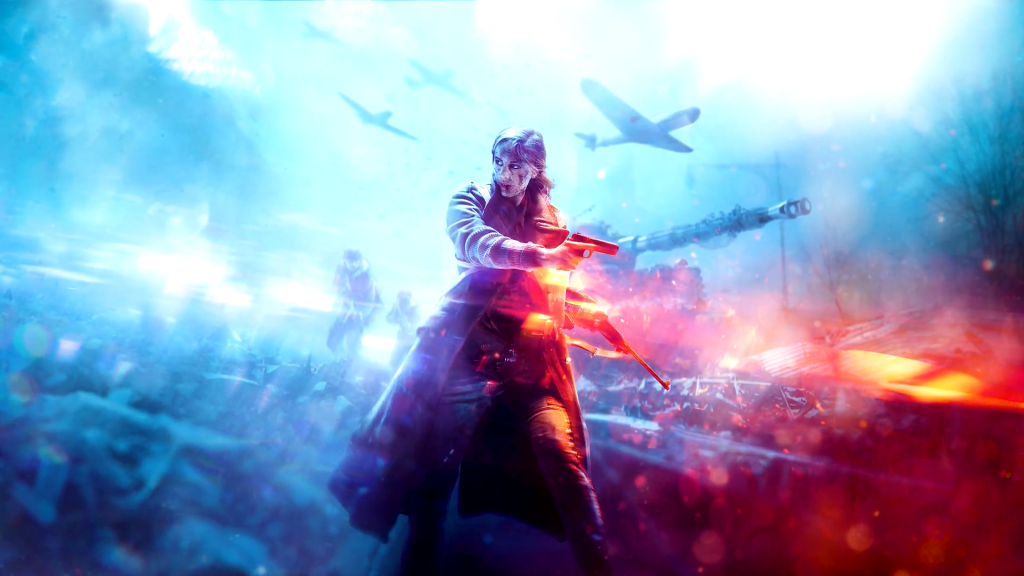 We have finally able to met Battlefield 5. After a long wait, it has able to show itself to the curious Battlefield 5 players. Previously we had the opportunity to try the game in beta stages, but now the main product is in front of us. In our Battlefield 5 review article, we will talk about what the full version of the game offers to the players. If you'd like, without further ado, let us leave you with our Battlefield 5 review article.
First of all, it is useful to introduce Battlefield 5 to those who do not know. Battlefield 5 takes his players to World War II. Although it's a well-known series with multiplayer mode, it shows us how bad the battles are, along with the War Stories mode. And the better part is that it does it successfully. Battlefield 5, which we play as FPS, is a production that gives its players the conditions of war with their atmosphere and stories.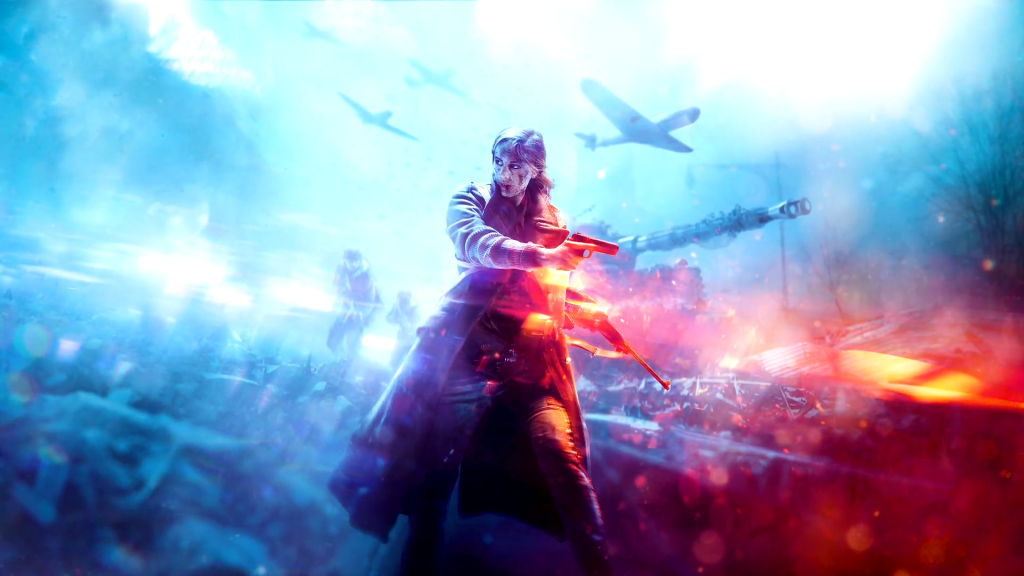 ''SCENT OF GUNPOWDER''
Once you start the game, Battlefield 5 takes you to a story. In this way, we have seen both the basics and we are getting to know the game. 2 birds with 1 stone. This mode, which the game takes us very fast, is actually My Country Calling, a part of the War Stories. Previously reported news, 4 out of the game, then the extra one of War Stories will tell the story was going to come up with one more. Exactly so. The story of My Country Calling is the first of the stories presented to us with the release of the game.
In Battlefield 5 you can play 3 different stories in War Stories mode. One of them, Under No Flag, takes its players to North Africa in 1942. The story of Nordlys takes the players to Norway in 1943. Finally, the story of War Stories, called Tiralleur, takes the actors to Provence of 1944. The Last Tiger, which is waiting to be added later, cannot be played yet, unfortunately.
What does Battlefield 5 offer their players?
First of all, we mentioned Battlefield 5's War Stories mode, but as you know, the thing that makes Battlefield the Battlefield is not a single player mode, but a multiplayer mode. Battlefield 5 offers gamers modes from 32 to 64 people. In Conquest's multi-player mode, you and your team have to pick up key locations on a large map that can support up to 64 people.
The Battlefield 5 multiplayer mode, Conquest Assault, is actually the same as the Conquest mode, but with some small differences. Frontlines mode is like a mix of Conquest, Rush and Battlefield 4's known Obliteration modes. Domination mode is a reduced version of the Conquest mode. To say, having at least half of the flags causes the opposite team to lose their right to revival.
Team Deathmatch, which is one of the modes we use, is the standard mode of the game. Airborne is giving tickets to both teams, and every death spends a ticket. The team that ends the ticket is losing. In a breakthrough mode, one side is advancing, trying to capture every checkpoint in a region. Final Stand mode is also connected to the first 3 days of the Grand Operation mode. If every two teams have done the same job, the players are given the chance to be born again and the teams are defeated. The last one wins.
What kind of diversity does Battlefield 5 offer in terms of gameplay?
The variety offered to the gamers in terms of gameplay is of course part of our Battlefield 5 review. In addition to the multiplayer modes we have shared with you in our Battlefield 5 review article, there is also a variety of maps. 8 maps are offered and these 8 maps take players to 4 different geographic locations. Each map offers players different experiences.
One of the features waiting for us in the game is The Company, where players' soldiers, weapons and vehicles are located. To multiply what you have in the Company section, it is enough to play plenty of games. Your soldiers are also have classes. Recon, the sniper, the Medic, Assault, the soldiers in the front stages, and Support, supporting the team, appear as soldiers in Battlefield 5.
GRAPHICS and Configuration
Obviously, we need to underline the fact that Battlefield 5 is extremely satisfying. The best part is that it doesn't need a lot of system despite the graphics it offers. Intel I7 4710MQ, 16GB RAM and NVIDIA GeForce GTX 860m features such as a PC, 1366 × 768 resolution and high settings, such as average 40 FPS gives a nice performance. This means that you can play the game comfortably. We have shared the system requirements below. You can check if your PC can run it from there.
Battlefield 5 system requirements (Minimum)
Operating system: 64-bit Windows 7, Windows 8.1 and Windows 10
CPU (AMD): AMD FX-8350
CPU (Intel): Core i5 6600K
Memory: 8GB RAM
NVIDIA GeForce GTX 1050 / NVIDIA GeForce GTX 660
Graphics cards (AMD): AMD Radeon RX 560 / HD 7850 2GB
DirectX: 11.0 compatible graphics or equivalent
Storage space: 50GB
Battlefield 5 system requirements (Recommended)
OS: 64-bit Windows 10 or later
CPU (AMD): AMD Ryzen 3 1300X
CPU (Intel): Intel Core i7 4790
Memory: 12GB RAM
Video Card (NVIDIA): NVIDIA GeForce GTX 1060 6GB
Graphics Card (AMD): AMD Radeon RX 580 8GB
DirectX: 11.1 compatible video card or equivalent
Storage space: 50GB
We came to the end of our Battlefield 5 review. Obviously, with this new game, the series has proved to be a leader in its field. With its visual quality, weight, sense of impact, atmosphere and game play, it has the potential to be addicted to humans. When you're sitting, you don't know how time flows. If you are fascinated by war games, Battlefield 5 is definitely according to your taste buds. You can be sure that you will not regret anything.