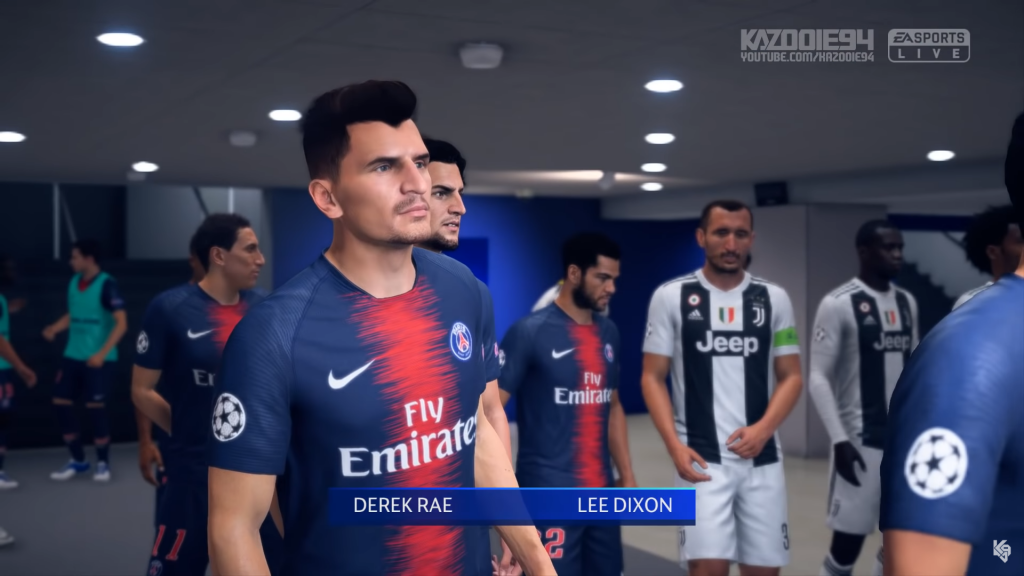 An unstoppable passion
No doubt, football is the most popular among all sports in the world. Especially in recent years, this popularity has caused football to become a business rather than a sport. Well, is this passion and excitement enough for a football fan to live in the stadium atmosphere? Of course, it is not. That's why this unstoppable passion has taken its place in game consoles and computer software with the development of technology. In 1993, a football computer game was invented by EA SPORTS, the sports software producer of Electronic Arts, under the name 'FIFA International Soccer'. Of course, 26 years have passed, and the development of technology and the game console was invented this game has become a completely different. Without further extended, there FIFA 19.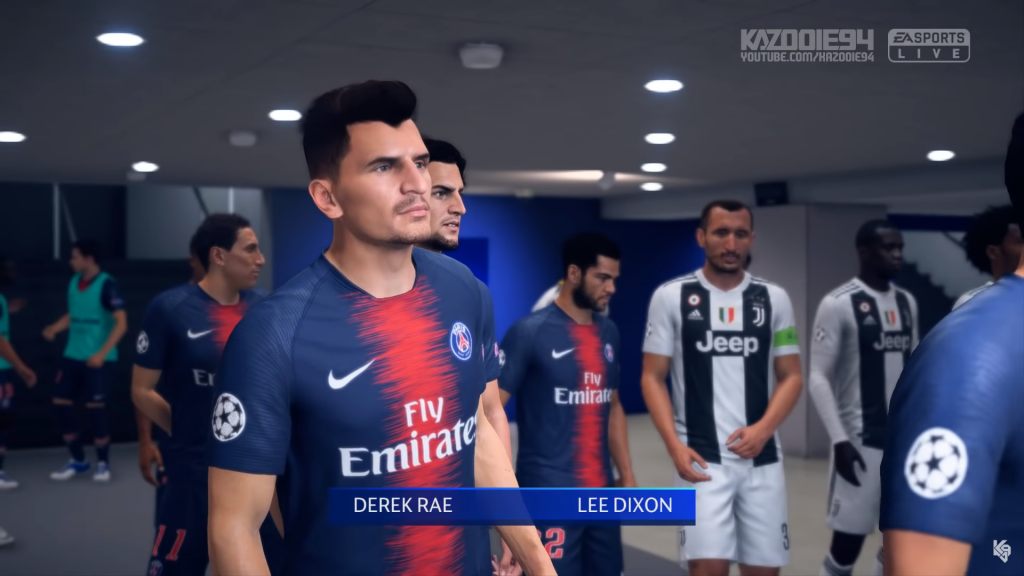 Champions League
If you talk about football, the most spectacular, the most challenging and the highest quality event of this sport is definitely the UEFA Champions League. Besides, football game lovers know that there are two rivals in the football game market: EA SPORTS and KONAMI. The Champions League mode was produced by Japanese football game producer 'KONAMI' which was the producer of 'Winning Eleven' and 'Pro Evolution Soccer' games until 2019. However, we do not exaggerate, if we say that FIFA hit the rival 'KONAMI' by taking the rights of this mode. Yes, this mode takes place in FIFA 19 now henceforth.  So, what is going on in this mode? You join a tournament of 32 teams of 8 groups, as in reality. After the group stage, you try to reach the final stage by playing the preliminary qualifiers. Finally, you try to win the greatest football cup in Europe: Champions League.
Journey Mode
We remember the journey mode from FIFA 17. In this mode, we witnessed the progress of a young footballer Alex Hunter in his career. First we were going to a training match and according to the performance we had been transferred from the English Premier League to a team and continued our career. At the end of the game, the game transferred us to the Ultimate Team mode and we had a player card named Alex Hunter.
In FIFA 19, we start the journey with Hunter's grandfather, Jim Hunter. We manage a grandfather in the game who is watching his old career match with the kids on TV and we go back to the '60s. A match between Newcastle and Coventry is waiting for us. If you get scored to Jim Hunter his 100th goal of his career with a volley coming from the corner, you have the legend card of him in Ultimate Team mode.
After we succeeded with our grandfather, we meet Kim Hunter, who is another member of the family and chatting with Alex Morgan in the women's national team camp. We need to be successful in three different types of training with Kim. The character who comes after Kim Hunter is Danny Williams. Danny Williams who will be playing in a team that you will be choosing during the mode cannot be in the training area on time.  If he plays 3 to 3 playing well enough and gets 5 goals with his team, his coach isn't mad at him. After Danny, the main character is Alex Hunter. You have to choose between Atletico Madrid, Bayern Munich and PSG. If you perform well in the next training match, then Alex remains in the top 11. Remember, the match is only 45 minutes!
FIFA Ultimate Team
The Ultimate Team has been FIFA's undoubtedly the most played mode ever since its debut. This mode is played in two ways, including online and offline. Fundamentally, you create your own team and play against real players or artificial intelligence (AI) in this mode. You choose your tactic that is presented in the game and you create your own team with transfers. At first, it is given a team packet randomly to you because you are the new beginner to this mode and, you can find many footballers to create your team. However, it is not easy create a team in this mode because of team chemistry. Team chemistry is the level of harmony of your team players. If you have bad level of the chemistry, it affects your playing in the bad way during the match. Then, what do you need to do to have a good chemistry. There are two ways for that.
You need transfer the players who have same nationalities or you need transfer the players who play in the same league for having good chemistry. However, you cannot transfer any players that you want to transfer because you need to have game coins or FIFA money. You gain game coins by playing the matches. If you win a match, you gain more coin than a normal match. FIFA money can be acquired by paying real money to the online bank account which means if you are a reach person, you are more advantageous than other players. For other players, if you do not pay real money, you must be a really good player in the game. By the way, you transfer the players on the transfer market and this process works with two ways: auction or buy now.
There are a lot of modes in Ultimate Team. First one is online or offline career mode. You start your career in division 10 and you try to promote to summit, that is division 1. You can play this mode against real players or AI. By winning the coins you can transfer more skilled players and you can defeat more opponents.
Another mode is pro clubs mode. In this mode you create your own player and you choose your own field. The game gives you some skill according to your field. For instance, if you are a forward you become stronger about finishing skills. After creating your own player, you can join a team or you can invite the players to your own team. Every player plays individually in this mode from goalkeeper to forward and tries to play as a team. If you play really good in a match, you can develop your player and you become more skilled. It is really an enjoyable mode.
Another mode is FUT Champions Weekend League. To play this mode you need to get 2000 points in Rivals Mode in every week. If you win at least 11 matches and finish the weekend at the ''Silver 2'' level, it brings you 2,000 points. If you can't catch the silver, you'll have to win the matches again in Rivals mode. The weekend league is played with very different rules. After qualifying for the weekend league, you play 30 matches against very skilled players.
After playing the matches you need be in top 100 in the ranking every week. Another factor in the matches is the positions of the players. At the end of the week, the leagues are played according to the regions and in this region the players are more likely to encounter the relatively close opponents for the effectiveness of the local servers and the high quality of the game.
EA Sports has also announced that it will continue its FIFA 18 championship channel at FIFA 19. In this way, players who want to improve themselves will be able to learn the secrets and techniques and tactics by watching the players who are in top 100 in ranking every week. The player who was the champion in the final of this mode was awarded $ 250,000.  Who knows how much money will be given to this year's champion. However, to hear the price is enough to get excited.
Offline Career Mode
Classic career mode still takes its place in the game. You create a manager and you both manage the team and play the matches by yourself. There are almost 700 football clubs and over 14000 football players in this mode, and all of are licensed. League cup, Champions League mode and league competition modes are together. In the career mode you can explore very talented young players or you may want to transfer popular players. It is your choice. However, the main mission is to be the best manager in this mode, certainly.   
Online Season
In this mode, you play against real players but the differences between Ultimate Team mode is you do not make any transfer. You choose a real team in real leagues and you play with real squads against your opponent. You start from division 10 and you try to promote upper level by getting required points. At the end of 10 matches, if you cannot get enough points to promote, you have to replay in same division.
Final Whistle
If we consider that EA SPORTS has taken the rights of Champions League mode for FIFA 19 and especially if we consider the varieties in the game like Ultimate Team, FUT Weekend League or Online Season, FIFA 19 is offering us more than a football game. Besides, with these varieties it has still no rivals in this field. Ultimate team is like another game by itself and UEFA Champions League mode is FIFA's new trump card. It needs still some graphical restorations both PC and consoles but offers a lot entertaining modes as a game as well. If we evaluate this game as whole, it offers much opportunity that you don't want to get up for hours. If you are a football and football games fun, it's sure you will like this game.